What Paint Colors Will Be Popular In 2023?
Color psychology is the study of how colors affect human moods and behavior. Studies in this field have found that green can calm, red can increase appetite, etc. When choosing basement paint color ideas, these findings can be your greatest tool.
Yes, if you want to stay on trend, it is important to ask questions like "What paint colors will be popular in 2023?" and "What is the color of the year for 2023?". However, color psychology will help you make the right choice between all the popular colors of 2023. Read on to learn how.
Green
Earthy tones have been popular over the past few years. This makes it understandable why many of the predicted popular house colors in 2023 are green. Darker greens or bluish greens should be especially popular.
As mentioned, color psychology has found that green relaxes the human mind. Do you want your basement to be a place of relaxation like a den? If so, have a professional painter add some green to your basement color scheme.
Just be careful not to choose extremely dark basement paint colors. Your basement could quickly end up looking like a dungeon. No electric basement lighting can make up for a lack of natural lighting. If you want to go darker, balance the room with lighter shades on the other walls.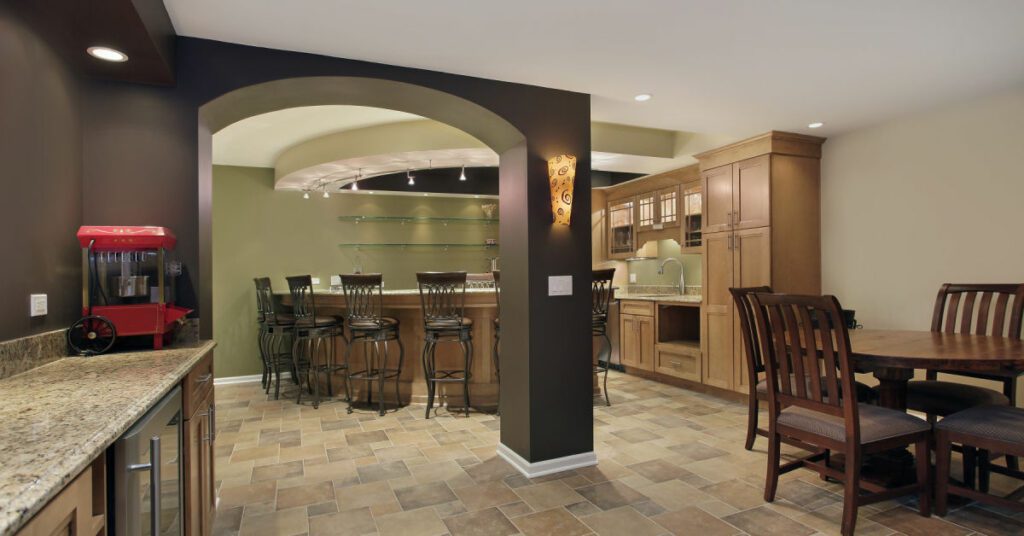 Gray
Some slightly gray paint colors are in the 2023 popular paint list. Luckily, gray tones can be great basement color choices. You have to be careful with the specific grays that you choose for your basement color scheme.
Yes, gray can be boring and emotionless. However, it can also act as a kind of societal white noise. The neutralness of the color makes it easy for one to forget about the world's chaos and become calm and stable.
The trick is to be careful with how light or dark your gray basement paint colors will be. Lighter grays will make a room more lively and better for energetic get-togethers. Darker grays will make the space feel calmer but maybe more depressing.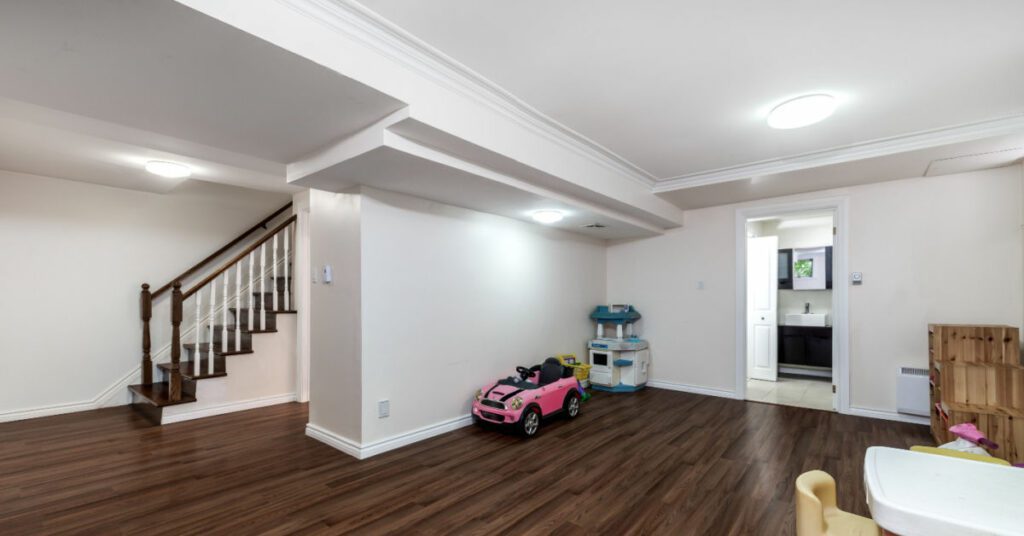 Pink
Going back to the earthy tones trend, many popular paint colors will be reddish, orangish, and/or pinkish clay-like tones. Pink can be an excellent choice for your basement style in particular, as it's often psychologically linked with positive qualities. These include nurture, healing, and kindness.
Also, the lightness of pink makes it a great paint for concrete basement walls. It will naturally brighten the room more and compensate for the lack of natural lighting in your basement. As many real plants will not survive in basements, how about adding fake ones to make the room pop?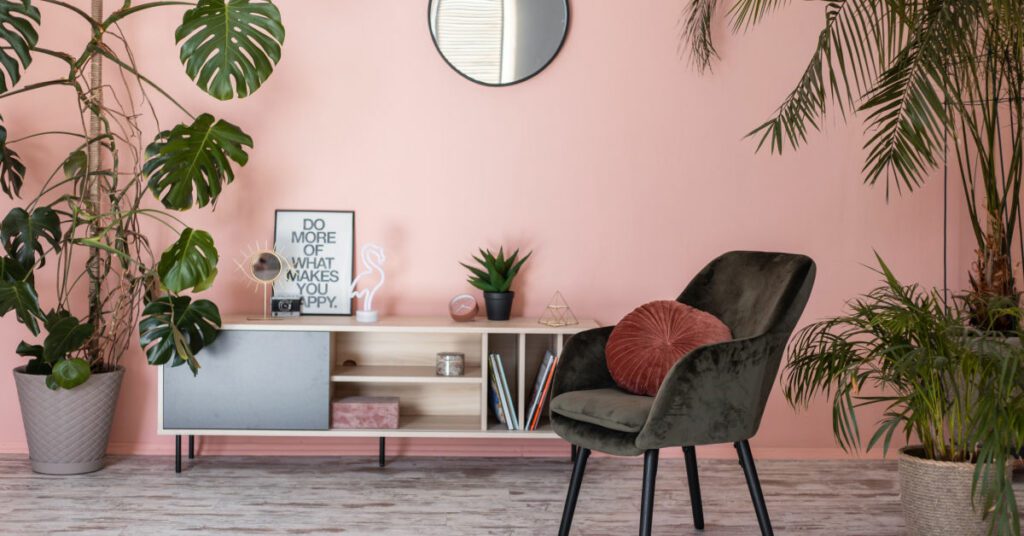 We'll Apply Your Perfect Basement Paint Color Ideas
In general, when choosing basement paint color ideas or paints for any area of the house, focus on how they make you feel. You can also look at images of homes and see what colors often show up in kitchens, bedrooms, etc. They're probably there for a reason.
When you've chosen your perfect color, let Carolina Blue Painting paint it for you. Our painters deliver refined artistry suitable to fit the needs of the customers. Fill out the form on this page to request a free quote.