Complete Guide on How To Choose The Right Paint Finish
It's a new year, 2021, and you are undoubtedly tired of 2020 and ready to move on. You have been stuck home for the past year. Maybe you are now working from home or have been staying home to keep from getting the coronavirus.
You now sit day by day in your new home office, by the tv in the family room, or find yourself always cooking and looking for something to eat in the fridge. After all, those restaurants you use to dine in have been put on hold.
So, what's next? You have been staring at the same walls for the past year; perhaps it's time to spruce them up, but where do you begin?
The first thing that naturally comes to our minds is, "what color paint will be best?" But that is not the primary concern. The paint finish is vital and must be considered. There are six types of paint finish. Below we discuss each of their benefits, sheen, and which room they are best to be used in.
But first we will start by explaining what paint finish or paint sheen refers to.
Paint Finish, Paint Sheen
The paint sheen is determined by the amount of light the paint reflects from its surface. In simple terms, paints with no sheen absorb light, while paints with a sheen reflect light. Flat finishes absorb more light and therefore have no-sheen, whereas semi-gloss and gloss reflect light, giving them a shiny appearance.
Now we will discuss the types of paint finish.
Flat Paint Finish (Matte Finish)
The flat finish also referred to as matte paint, does not have any sheen to it. If you plan to paint again in the near future, this is ideal since you can paint directly over it again without needing a primer.
It has more pigment than all of the other finishes, so it is considered a good concealer paint, which means it conceals bumps, holes, and scratches easily.
The finish is entirely non-reflective, soaking up any light directed toward it. For this reason, it is best used in rooms that get a lot of light.
Because of its flat finish, it is the hardest to clean, therefore, it should not be used in high-traffic areas such as kitchens, bedrooms and bathrooms where it is also not resistant to moisture. When cleaning it is advised to use a damp sponge. Using a cleanser will damage and discolor the paint.
Eggshell Paint Finish
The eggshell finish is the next up from the flat finish. It is soft and smooth, providing a low-sheen, making it a popular choice of many.
It is easier to wash than the flat finish and is recommended to be used in low to -mid-traffic areas such as entryways, hallways, family rooms and living rooms.
Satin Paint Finish
The satin finish is the most versatile. It provides a soft sheen with a pearl look. This finish is easier to clean than the flat and eggshell finishes and resists fading and mildew.
It can be used both indoors and outdoors. It is best suited for busy areas such as children's bedrooms, playrooms, and home offices within the home. Because it is resistant to moisture, it can be used in bathrooms, kitchens and laundry rooms. When used outdoors, it is great for siding, trim and shutters.
Semi-Gloss Paint Finish
Semi-gloss is the next step up from satin, providing more shine. It is highly resistant to moisture, therefore, works well in areas where there is high humidity like bathrooms, laundry rooms and kitchens. It also is excellent for high traffic areas and can be used on doors that are touched frequently.
Because it is more reflective than those finishes listed above, it will show blemishes, scratches and more on ceilings and walls.
High-Gloss Paint Finish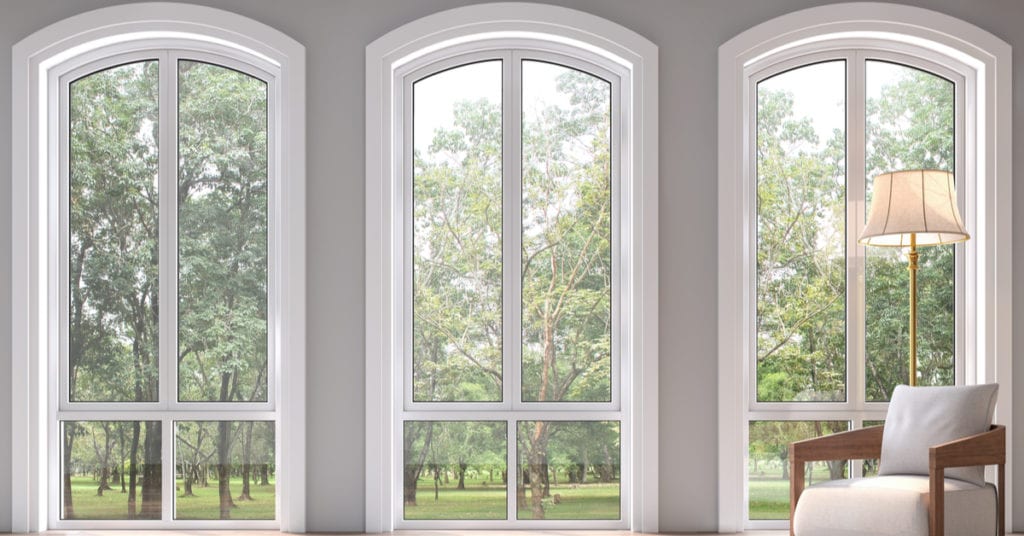 High Gloss offers the highest level of reflection. Its high-shine, the glass-like finish, is commonly used on cabinets, doors, trim, and moldings. For the outside, it is perfect for window casings and shutters.
Primer
Primer is applied prior to painting. It prevents blotching, smooths out the painting surface, and helps paint adhere easier.
Combinations of sealer and stain killing primer will both seal and prime the surface, covering up blemishes while hiding stains.
Considering Your Options
We have provided you the different types of paint finishes, so now you need to determine which is best for your space. Below is an easy bullet list of the things to think about.
Durability
Quality of Paint – Better paints allow a surface to be covered with fewer applications.
Ease of Cleaning – The more reflective the paint, the easier it will be to clean.
Amount of Traffic To the Area
Moisture in The Room
Do you want a matte look, a shiny look or anywhere in between?
Get Help and Start The Painting Process Today
At Carolina Blue Painting we can help you decide which types of paint finish are best for your residence, commercial space and more. Our goal is to provide top-notch painting services that will cover all of the options above. Our entire team of painting contractors are highly knowledgeable and experienced.
Get in touch with us today to become re-energized within your space for 2021.