Would You Like To Know What The Best Bedroom Colors for Couples Are?
All week you've been looking forward to date night. The music is right, the rose petals are scattered on the freshly laundered duvet, and you're officially in the mood.
Until you notice that dayglow orange paint on the walls, that is.
Color has a major effect on the mood and atmosphere of a room, and "setting the mood" is more important in some rooms than others! If you're looking to revamp your bedroom walls, color psychology can play a role in setting a romantic, relaxing, or sensual tone. But what are the best bedroom colors for couples?
Read on to hear about what psychologists say are the most seductive colors for bedroom bliss!
Positive, Seductive and Romantic Bedroom Colors
While no single color can raise your libido, many colors can affect the general mood of your bedroom. Whether you're seeking something hot and energetic or calm and relaxing, there is a shade for you.
Reds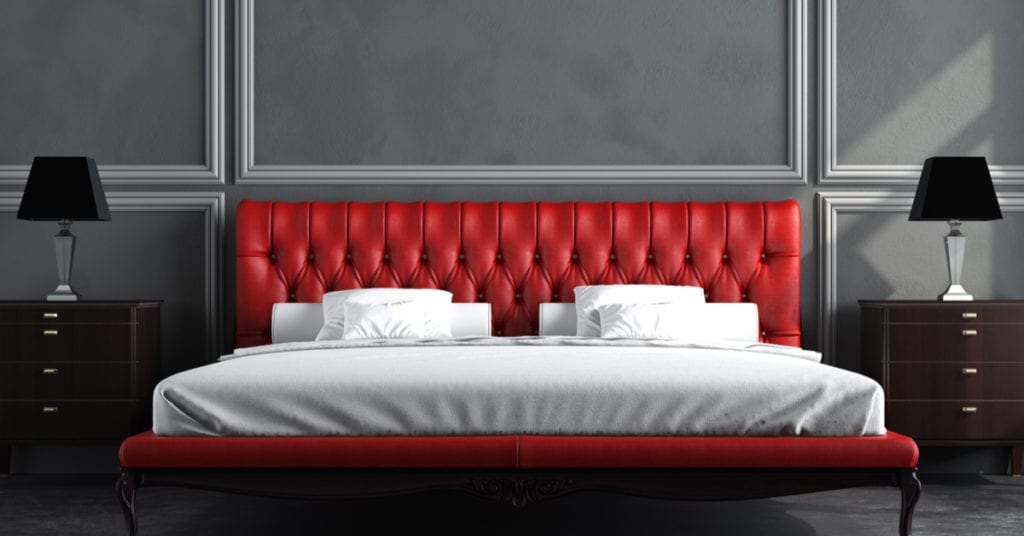 When you think of the color red, images of valentine's hearts and bright lips might come to mind. It is the shade most closely tied to the concepts of love and romance. Psychologists say that the color red can influence a person's perception of attractiveness!
A recent study found that men describe women in photos with red backgrounds as more attractive than those with white backgrounds. In other studies, men were more likely to sit next to ladies dressed in red than those dressed in other colors!
If painting your whole bedroom red seems a little overwhelming, consider an energetic red accent wall. Red tends to draw the eye, so it's great for drawing attention to a decorative headboard or favorite piece of wall art. It's a youthful and energetic bedroom color choice for a newly married couple!
Warm Neutrals
If you like the idea of romance, but the idea of a red bedroom doesn't appeal, you can get a similar, more subdued effect with warm neutrals. These are shades that have a touch of red to them but are deeper and richer. These shades include dusky reds, blush pinks, taupes, and mauves.
If you want the room to have a rich, romantic feel to it, consider pairing these shades with neutrals. Great options include browns, golds, and whites. By mixing and matching these shades, you can create your own luxurious romantic palette.
Blues and Purples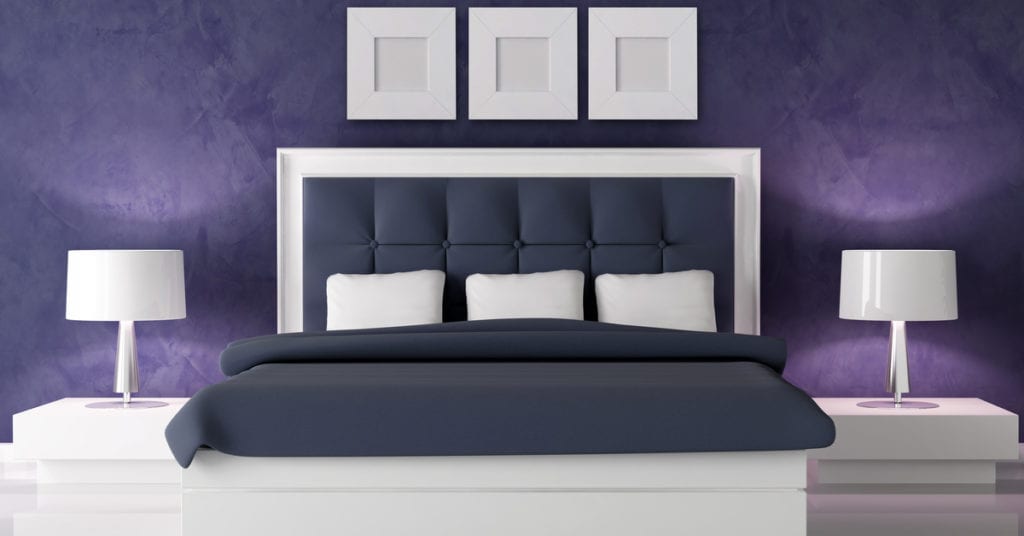 If you are not a fan of the romantic color scheme, cool shades such as blues and purples are also positive colors for bedroom walls. This is because both colors are naturally calming and relaxing.
The color blue in particular tends to create a calming effect. It can help you to shut out the world and get into the mood. When you're done, it can also influence sleep!
Additionally, deep purples bring warmth and intimacy to a bedroom space. That makes it one of the ideal married couple room colors.
Greens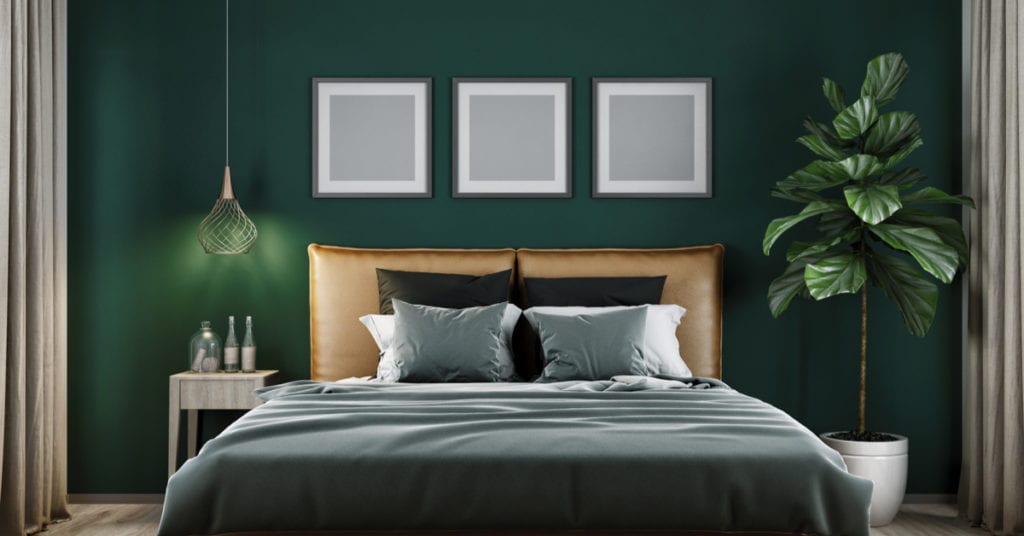 If you are having trouble getting intimate, you might consider a color that helps you feel safe and secure. A deep shade of green is a calming bedroom option, which psychologists say can inspire feelings of safety and comfort.
Green also evokes nature and tranquility. It was the color associated with fertility in the ancient world. If you are hoping to get pregnant, a little ancient wisdom couldn't hurt.
The Best Bedroom Colors for Couples
The best bedroom colors for couples will depend on the mood that you hope to achieve. Choose the wall color that helps create a vibe that is both comfortable and invigorating. Whether you're seeking safety or seduction, there is a shade that will get you there!
Ready for your bedroom makeover? Carolina Blue Painting is here to help you transform your space into the romantic getaway you deserve. Be sure to contact us for a quote before your next date night!