Chester NJ Painters: Carolina Blue Painting Company
The demand for home improvement services soared last year. Interior painting was among them. It was one of the top home service projects in 2021.
Painting is one of the easiest ways to change a room or upgrade your home. But it not only does wonders for your space. It can help your mood as well.
Colors with low saturations, such as green, can calm you. While bright colors can make you feel more energetic.
The colors you choose to use are essential, while hiring an experienced painting company is as well.
But you don't have to look far for the best. Carolina Blue Painting is one of the premier painting companies in Chester, NJ. Read on to find out why.
You'll Be Choosing A Full-Service Chester NJ Painting Contractor
Carolina Blue Painting provides a range of Chester New Jersey residential and commercial painting services. We take the hassle out of any paint job. Here are a few of the services we provide:
Interior and Exterior Painting
Are you thinking of a full-scale color change or a minor touch-up? Regardless of which, we'll have your interiors looking like new.
Ready to up your curb appeal? We can help with that as well.
We use high-quality exterior paint after removing any dirt and loose paint. This, along with any needed repairs, ensures a long-lasting, attractive finish.
Textured Finishes
Sometimes you need more than a color change. We can add textured finishes for a new look and feel in any room.
We use techniques such as crackle and aging, color washing, and sponging. Depending on your space and the look you want to achieve, these can do wonders to enhance the rooms in your home.
Hardwood Floor Finishes
We don't just focus on your walls. We give your floors the attention they deserve as well.
Hardwood floors are not only a beautiful addition to any home. They also increase their value. It's all in maintaining an excellent finish, and we can do this for you.
Getting this right can help your hardwood floors last for a lifetime.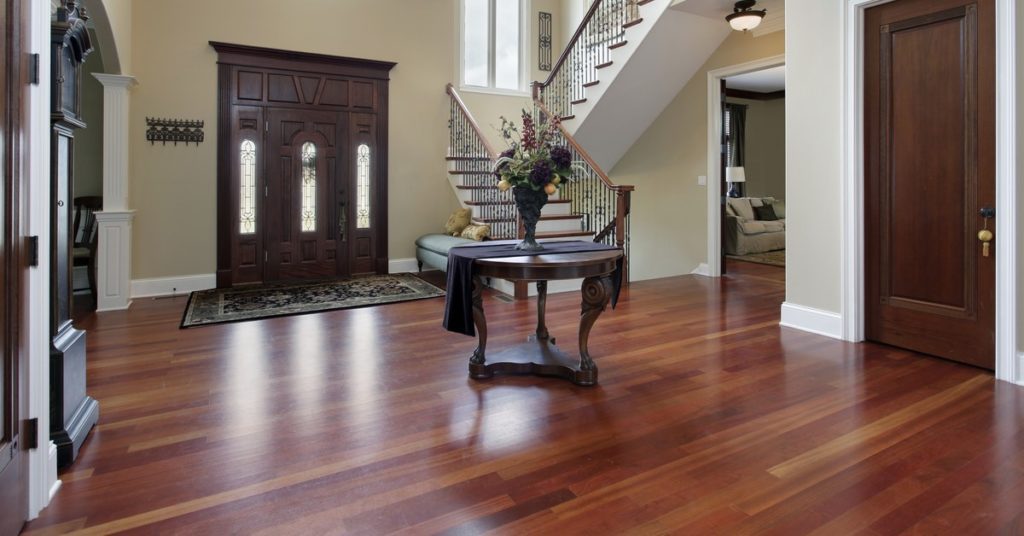 Deck Staining
You should be able to enjoy the exterior of your home as much as you do the interior. You may not spend as much time outdoors, especially in the colder months. So it's easy to neglect this part of your home.
Carolina Blue Painting can give you the exterior upgrade you need with deck staining. This protects your deck from the elements, including rain, snow, varying temperatures, and UV rays.
Power Washing
Power washing also goes a long way in giving your outdoor area the refresh it needs. It helps control the growth of mildew and mold. It also removes unsightly dirt. Choose to power wash once a year, or we can schedule a regular maintenance plan for you.
A Painting Company That Works With You
Painting your home is a major undertaking. Choosing a professional painting company can put your mind at ease. Doing this will make choosing colors your only worry.
With Carolina Blue Painting, even this won't be a hassle. We assist with all your painting options, including color consultations. So you can rest assured the colors you choose will suit the style of your home and your personality.
Call us today to learn more about this and our full range of services. We're ready to help you upgrade your home!
If you are interested in learning more about various topics in the painting and decorating industry browse our blog. Below we list just a few you may be interested in.
Fun Painting Ideas for Your Child's Bedroom
7 Spring Colors To Spruce Up Your Home
5 Tips: Backyard Fence Makeover and Update