Why Commercial Painting NJ: Morris, Sussex, Warren
This article lists seven reasons why a small business owner should hire a professional painting contractor such as Carolina Blue Painting. Here we talk about updating your building or office and why you should consider a professional painter vs. a do-it-yourself (DIY).
Nothing transforms your commercial space like an expert, professional paint job. New paint makes your office, store, restaurant, or coffee shop look fresh and inviting. Customers, employees, and your competitors will take notice.
So, here we go, keep reading about why you should hire a professional commercial painter such as Carolina Blue Painting.
Get a Fresh New Look
Does your storefront look old and worn out? Is your restaurant turning people away because it looks dingy and outdated? Are your warehouse's metal doors covered in rust? Are you rehabbing your business after a storm, fire or flooding?
Maybe your employees are tired of flaking, peeling paint on the walls. Perhaps you've never felt like your workplace showed your true sense of style. Or you tried painting it yourself, only to discover the job was more extensive and frustrating than expected.
If you need interior or exterior commercial or industrial painting, it's best to let experts such as Carolina Blue Paintinghandle it.
Get The Right Paint or Coating
Commercial paint services and coatings are applied differently from residential paint; therefore, it's vital to make sure the painting company you hire goes above and beyond residential painting.
Commercial and industrial establishments need paint that can withstand daily use. For example, offices and retail stores need paint to stand up to furniture and display shelves against the walls, constant traffic, outdoor fumes, and indoor dust. Likewise, commercial kitchens and medical offices need easy to clean and sanitize paint.
Industrial operations often need specialty paints. For example, we might use aluminum paint for a garage, anti-corrosive paints for metal machinery that might be exposed to wet conditions, cement-based paint in a warehouse, or enamel paint to protect against acids and fumes.
When choosing a knowledgeable and experienced painting contractor, you can have peace of mind knowing their finish and color can last and look great for years.
Hire a Commercial Painting Company with Knowledge and Experience
You may be setting yourself up for trouble by hiring just any painting contractor. Do not settle for just any company. If you go the cheap route, the results may be inferior in quality.
Your Time is Your Money
As an independent business owner, your time is valuable. But, unfortunately, you can't afford any downtime.
A professional commercial paint company will:
*Work with your schedule to minimize interference in your operations. They'll work after hours, on weekends, in the early mornings, or at whatever time is right for you.
Leave your workspace clean and safe.
Respect your budget.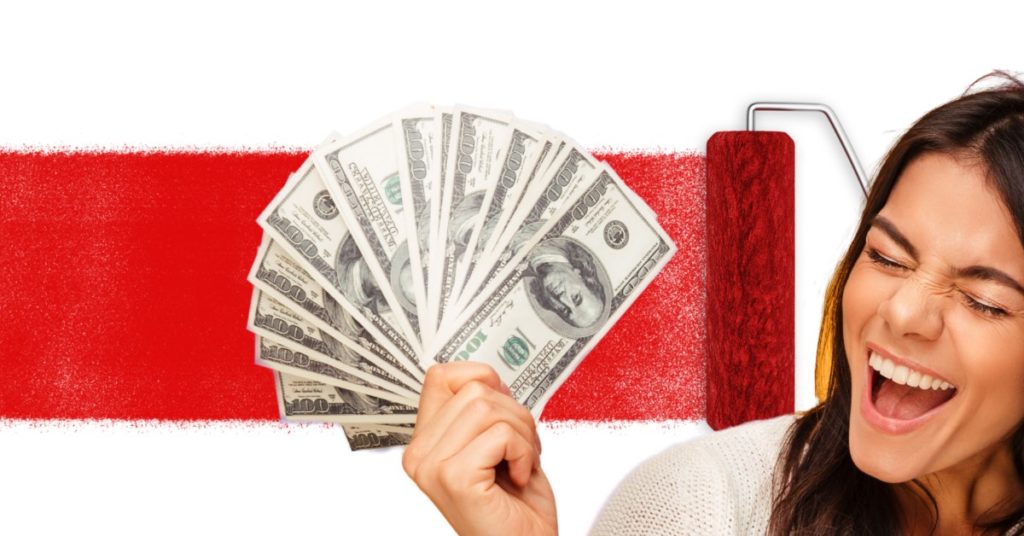 Beautify Your Business Even if the Weather is Ugly
Painting in bad weather is a challenge even for experienced painters. It comes with slow drying, uneven coating, spotting, and powdery film.
Professional painters know how to tackle every challenge the weather brings. You can beautify your business no matter what the weather is doing.
Your business is where you make money. Therefore, it should look its best at all times.
Doing It Yourself (DIY) Will Take a Lot Longer Than You Think
Some business owners are reluctant to spend money on hiring a painting contractor. You may have thought about taking on your paint project yourself. We understand budgets can be tight, but trying to paint your business yourself is generally not the best idea.
You may not realize how long it takes to paint any ample space. Have you ever tried to paint a room in your house? If so, you know that the painting preparation is just as necessary as the painting itself. Therefore, the projects take longer than initially thought.
Trying to paint a commercial property can even take twice as long. In addition, you'll be taking time away from your business, seeking new customers and keeping the doors open. Painting can be a challenging and exhausting task if you're not an expert at it.
A DIY Can Look Unprofessional
If you are not an expert trying to DIY a commercial paint project may not get you the polished, professional results. An unprofessional effect does have a downside when speaking about commercial businesses. Is that the impression you want to give? Save time, and stress, keep your doors open and let the new customers enjoy your space.
Bring Your Business Alive by Hiring the Best Commercial Painting Company
New fresh paint on any exterior or interior always makes a statement. So get rid of the old dingy look and transform your commercial workspace today.
Contact Carolina Blue Painting. We look forward to speaking with you. We can assure you that you will be more than pleased with our work and the results.
We also offer: