Eclectic Interior Design
Do you love all kinds of décor and don't want to commit to only one style in your home? It's okay; you are not out of the norm? You are like many other homeowners. But we have good news! You can still mix up the styles and create a chic interior.
Do you know what eclectic design means? The eclectic style brings together various periods in time and their unique styles. They are brought together by combining elements such as color, furniture, and accessories.
Are you interested in learning more? Since you love all types of decor, how about coordinating your rooms with eclectic furniture, accessories and paint based on color instead of style to create a trendy-looking result?
Below we will start by color and why we paint the walls the colors we do. Then we will follow up with a few examples as to how color was brought into the eclectic interior design décor.
Eclectic Interior Design and Choosing The Right Paint Color
No matter what era's you like and want to incorporate into your homes décor, it is always best to coordinate the painting of the walls to the furniture and accessory colors. You can paint the entire room in one color or choose more than one color.
When deciding on a paint color and whether to go light or dark you must know that the dimensions of the room, the amount of sunlight and the type of lighting in the room will have an definitive impact on the overall appearance.
Colors also have inherent qualities with unique characteristics that should be considered. Red, orange, and yellow are considered warm colors that reflect happiness, enthusiasm, and energy in design. The cool colors are blue, green, and purple, which are more calming and relaxing. Neutral colors such as black, white, gray, brown, beige, tan, cream, and ivory are all the more conservative colors with their own color theory.
Here is a short sample of the colors and the feelings they invoke.
Red instills high-energy. Red was a popular color during the Victorian era.
Yellow is cheerful and brings happiness and hope. It has strong ties to China's life and culture during the 18th century.
Orange combines the high-energy of red and the cheerfulness of yellow bringing on energy, happiness, and vitality. In the 12th century, Ancient Egyptian artists used orange pigments for their paintings.
Blues are overall calming. Light blues can be refreshing, whereas darker blues give off the feeling of peace and strength. The Ancient Egyptians invented blue. Egyptian blue is one of the first synthetically produced color pigments.
Purple was a popular color in ancient times with royals and the extremely wealthy. It is associated with creativity, wealth, and luxury.
Brown, tan, gold, beige, and green are down-to-earth colors.
Green is considered the color of growth, renewal, and re-birth and is thought to reduce our modern-day stresses.
Black is mysterious with a touch of evil and elegance.
White, cream, and ivory are for purity and cleanliness.
Gray is a conservative and formal color.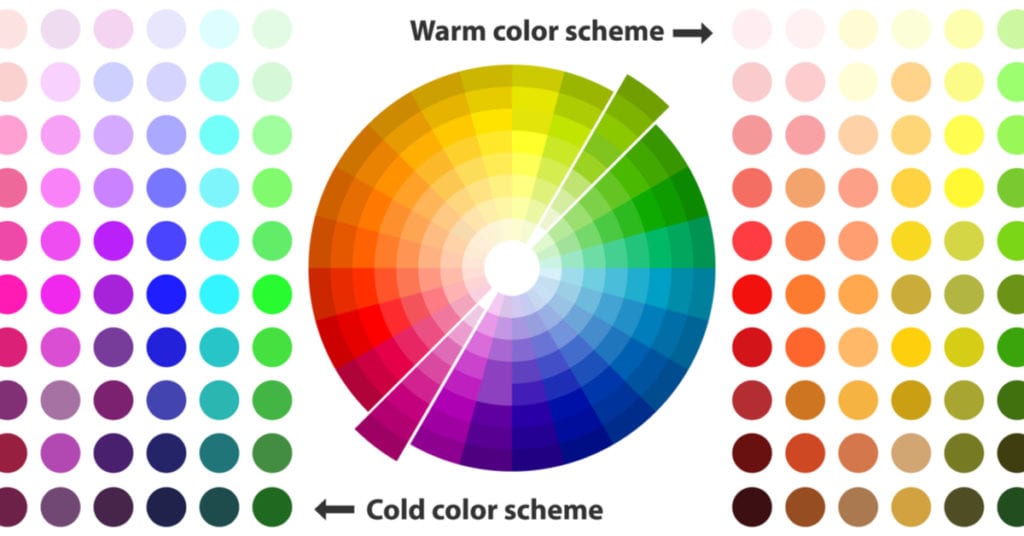 Now For 3 Examples
How to Coordinate Eclectic Décor Furniture, Accessories and Paint
1. Living Room
If you have a mid-century sofa with straight legs and two Queen Anne side chairs with curved legs, for example, try recovering these pieces in a deep green. Or you can use one shade of green for the sofa and another shade of green for the chairs. Placing square orange pillows on the couch and rectangular orange pillows on the chairs will further coordinate the look. A multi-colored rug that includes green, orange and a neutral color such as beige will complete the floor's look.
When it comes to painting the walls to bring out the mid-century decor, you can choose from various colors.
If you like a subtle clean look, consider pure white. White will bring the focus to the furniture and accessories. For a soothing and relaxing feel, taupe is a great choice. Want to experiment, bring out various hues and perhaps go bolder? Try shades of orange and green. Vibrant orange is a color of this era and will be a bold accent to the room for sure.
2. Dining Room
If you have a country-style dining table with two chairs on each end and two benches on each side, but you've fallen in love with a black lacquered Asian-style hutch, you can still use both of these pieces together. You merely need to introduce colors from both into the room.
On the opposite wall from your hutch, hang a couple of Asian-inspired works of art with a black background and frame them in wood to match your table. For the centerpiece of your wooden table, use a flower arrangement that combines a black base with dried brown flowers mixed with a bold color such as red or purple. You can also place cushions on each bench in a color tone that matches your centerpiece.
When considering the paint color for the walls, you can stick to the white for a pure, clean look. To accent, the wood from the table consider tan and light brown. If you love the look of the bold colors of the red and purple flowers, you can paint a wall or two with a bright red or purple. That will pop for sure!
3. Bedroom
Does your bed frame have a wrought iron headboard and footboard? Do you also have white, French provincial nightstands? You can coordinate these pieces by using similar colors in the same space.
Place lamps on the nightstands with wrought iron bases and gray shades. Use a textured, white bedspread on your mattress with gray accent pillows. You could also opt for a white quilt with a black pattern in it or one with black, white, and gray combined to coordinate the look.
After choosing your paint color, consider using a textured pattern.
In Conclusion
Regardless of the style of your furniture pieces, your accessories, and the color paint you choose for your walls, you can always make an eclectic style work in your home by using colors to harmonize the appearance of your décor.
Do you need help in choosing the right paint colors to bring this all together? Contact Carolina Blue Painting. Our professionals have the knowledge and experience to help you create a beautiful flow throughout your entire space.