Carolina Blue Painting and Their Professional Painting Services
When deciding on painting, you often opt to make the old new again. As a homeowner, you are tired of living in the house with the same old color combinations for years. As a business owner, you acknowledge that it's best to revitalize your space to keep customers coming. After all, who wants to sit in an old dirty restaurant?
Yes, do not get us wrong, there is something to be said for antique restaurants, but even those get updates like a painting of walls, ceilings, trims and doors to keep it clean and to keep the cobwebs and bugs from luring patrons out of the door as quickly as they came in. And perhaps never to return.
So let's talk about our painting company, Carolina Blue. Of course, the main priorities of our professional painting services are cleanliness and perfection. However, our team is also comprised of experts in their craft, aiming to deliver exceptional results always.
We provide interior and exterior painting for residential, commercial and industrial properties. But our professional painting services go far beyond.

The Value Color Plays in Professional Painting Services
Do you understand the value of choosing the right colors? When we speak value, we do not mean choosing the cheapest paint. We mean the value a beautiful room brings to your life. Have you heard of color psychology? Color does play a role in our moods.
Specific colors like red bring excitement, while other colors like blue bring calm. What do you want for your bedroom, playroom, bathroom or other? How about your office? Do you know specific colors give employees a better work ethic?
At Carolina Blue Painting, our team is highly knowledgeable about color and understands the importance of choosing the right color to enhance the aesthetics and set the right mood. We offer expert advice on color schemes and combinations.
Carolina Blue Painting has the skills and knowledge to create a cohesive and visually appealing color palette, whether a single room or an entire property.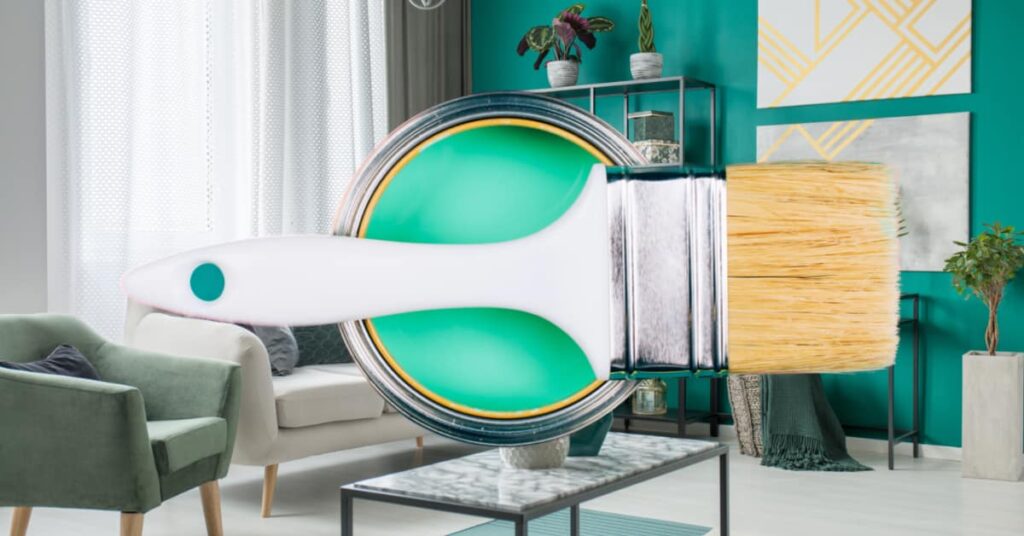 Residential Painting
In addition to color selection, Carolina Blue Painting offers a comprehensive range of painting services to cater to various requirements. Their services include interior, exterior, wood floor, deck and fence staining and power washing. And we handle projects of all sizes, from small residential jobs to large-scale commercial ventures.

Interior Painting
Regarding interior painting, Carolina Blue Painting pays meticulous attention to surface preparation to ensure a flawless finish. Before applying paint, we pay strict attention and take the necessary steps to repair imperfections, such as cracks, holes, and uneven surfaces.
Our skilled painters use high-quality tools and techniques to achieve smooth and even coats, producing a professional and long-lasting finish. In addition, our team is adept at working with different types of surfaces, including walls, ceilings, trim, and doors.

Exterior Painting
Carolina Blue Painting understands the unique challenges of weather conditions and environmental factors for exterior painting projects. As a result, we use durable and weather-resistant paints that can withstand the elements and maintain their vibrancy over time.
Our team systematically ensures a seamless and long-lasting exterior paint job, from power washing and surface repairs to priming and painting.

Deck Painting and Staining
Regarding deck staining, Carolina Blue Painting understands the importance of preserving the beauty and longevity of outdoor spaces. Therefore, we use high-quality stains and sealants that protect the deck from weather damage, UV rays, and moisture.
In addition, as with all of our services, our team pays attention to detail and ensures thorough preparation, application, and finishing, resulting in a beautiful deck that stands the test of time.

Commercial Painting
For commercial clients, we offer tailored solutions to meet the specific needs of businesses. We understand the importance of maintaining a professional image and working efficiently to minimize daily operations disruptions.
Our team is equipped to handle large-scale projects, such as office buildings, retail spaces, restaurants, and more.

Commitment to Excellence When Providing Professional Painting Services
Last but certainly not least, Carolina Blue Painting prides itself on its commitment to customer satisfaction. We prioritize open communication with all our clients throughout the project, ensuring expectations are met and exceeded.
In addition, our team of skilled professionals is punctual, reliable, and respectful of the client's property.
So, are you ready to begin your next painting project? Well, no need to search for professional painting services because you have already found one in us, Carolina Blue Painting. Contact us today to speak with one of our painting representatives.