12 Types of Benjamin Moore Paint to Consider for Your Home
Could your walls use a little color? Painting is one way to change the whole feeling of a room!
Don't know how you will ever choose a paint brand? With so many options it can be hard to know what is best. Don't look too far because Benjamin Moore paint can certainly cover the inside and outside of your home.
Learn more about the types of Benjamin Moore paint.
Interior Paints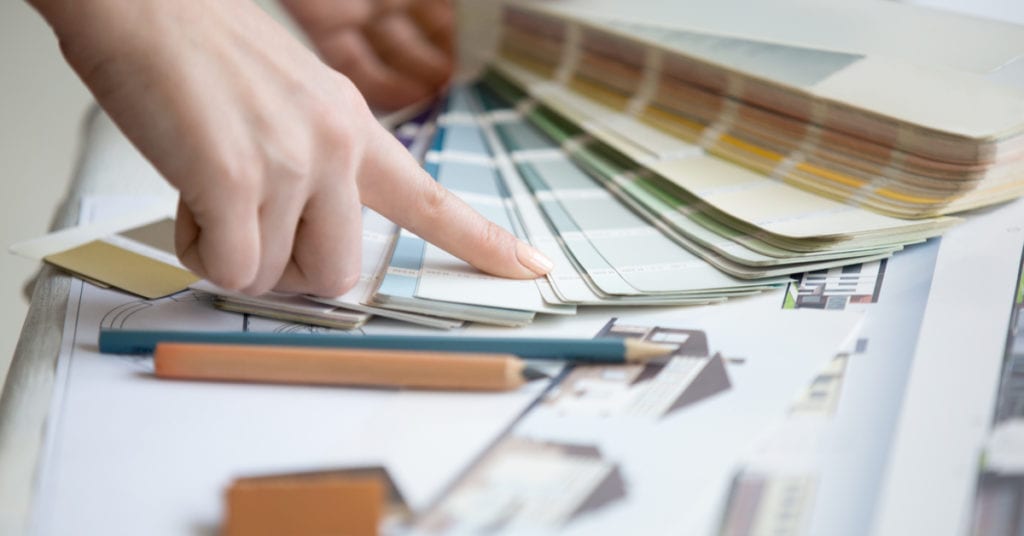 With over six different options to choose from, this interior paint is sure to give you the coverage and look you're in need of.
1. Aura Interior Paint
This paint includes the Color Lock technology which means that the colors are going to last longer and remain vibrant.
This paint is durable against scuffs and marks. If you have children in the house, this paint can even stand up to washing with soap and water.
2. Aura Bath and Spa Paint
When choosing paint for the bathroom or spa area, this paint is the best for humid areas. This means it is going to withstand mildew that moisture can cause.
3. Eco Sprec
This is the most environment friendly, also known as the "greenest" of Benjamin Moore paints. This paint is especially known for being quick-drying. This means you can add another coat sooner.
4. Regal Select
If you're looking for a paint and primer together, this is one to consider. This paint goes on quickly and smoothly. As an added bonus it is spatter and mildew resistant.
5. Ben Interior
If you need to paint your ceiling and low traffic areas, this is going to get the job done. This paint is made with you in mind to give you an easy experience.
6. Advance Interior
This paint is best used for cabinets, trim, and doors. This is easy to apply and it is sandable. This paint provides leveling properties and adhesion.
Exterior Paints
Benjamin Moore has six exterior paints that are best suited for any outdoor space.
1. Aura Exterior
When using this paint, it is best to apply it during a low temperature if you are looking to extend the life of the paint even further. This paint also comes with a lifetime limited warranty.
2. Aura Grand Entrance
This paint is sure to bring the color out and keep it, as it is fade-resistant. It gives the surface a rich finish. This paint can also be used in the interior of your home.
3. Regal Select
Use this paint if you are looking to cover more detailed spaces such as shutters and trim.
4. Regal Select Exterior High Build Paint
This paint doesn't peel or blister when used. This paint allows for thicker coats.
5. Ben Exterior
If it rains within 90-120 minutes, you're covered with this paint. It also provides a consistent application on all your outdoor surfaces.
6. Coronado Rust Scat
This paint is best to use on rusty surfaces. This is going to prevent any further rust from occurring. It provides hardness and has grant adhesion properties.
Contact Us About Types of Benjamin Moore Paint
We hope you have learned a bit about the 12 types of Benjamin Moore paint for the interior and exterior rooms.
Are you ready to start painting? Do you have the time or the know-how of which type of paint is best for each room?
Our painting contractors at Carolina Blue Painting would be happy to help you. We are professional painters who paint for both residential and commercial properties. Between interior and exterior paints, our team has the expert knowledge and experience to provide the best 12 Types of Benjamin Moore paint for each individual room.
Let us help you give your home or business a brand new look. For all of your painting needs be sure to contact Carolina Blue Painting here!