Paint Color Combinations To Achieve The Wow Factor!
Are you hoping to give your residential or commercial property that "wow" factor with a fresh coat of paint? If so, you'll need to choose perfectly coordinated colors. Otherwise, you might wind up with a look that feels boring or basic – or worse yet, overly busy and poorly matched.
But what paint colors go well together, and what color combination is best for your walls?
Keep reading to find out! In this article, we'll walk you through all the best wall paint color combinations and help you choose the best shades to enhance your space's existing architecture.
Before we start, take a peek at this gallery and gather a bit of inspiration.
Modern Purple and Beige
Purple had been popping up everywhere in 2022, and the trend is set to continue into 2023, with exciting shades like Digital Lavender turning up everywhere we look.
Worried about painting with a bright hue like purple? Relax! Some of the best wall paint color combinations use an eye-popping shade to focus on a specific area.
Pair purples with basic shades of beige, rather than white, to help tone them down. And consider using purple as an accent so it doesn't get overpowering.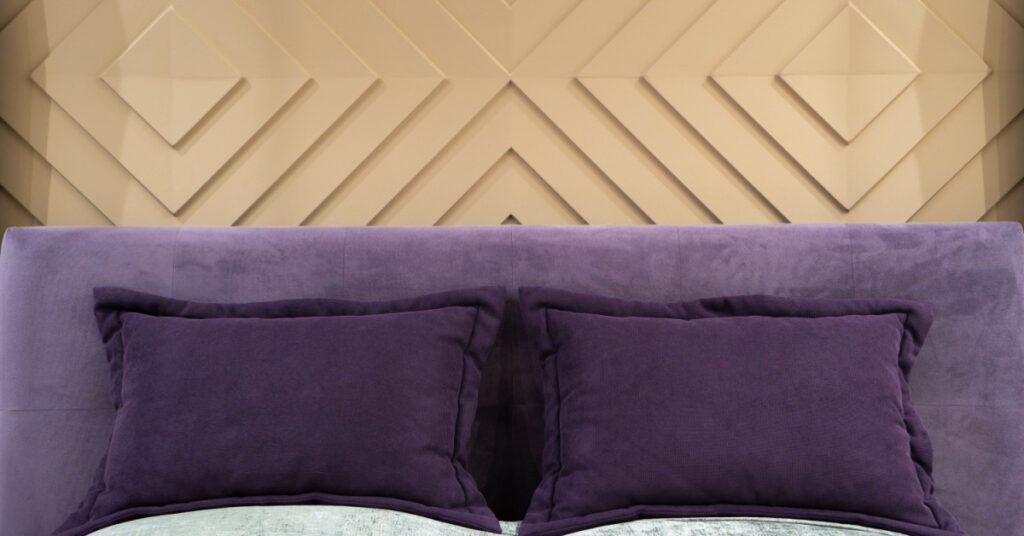 Bold Red and Blue
Continuing with bold color trends, red and blue work surprisingly well together as wall paint colors, especially when balanced with grounded accents like natural wood and stone.
This is one of our favorite color combinations to enhance small spaces or draw the eye to a specific architectural detail like a fireplace or accent wall. And it doesn't have to scream Americana.
Selecting rich shades of these intense colors can lend a royal or regal look to your space or give it a global well-traveled look. Just be sure to choose the right paint sheen so you don't end up with an overly shiny area that looks tacky or busy.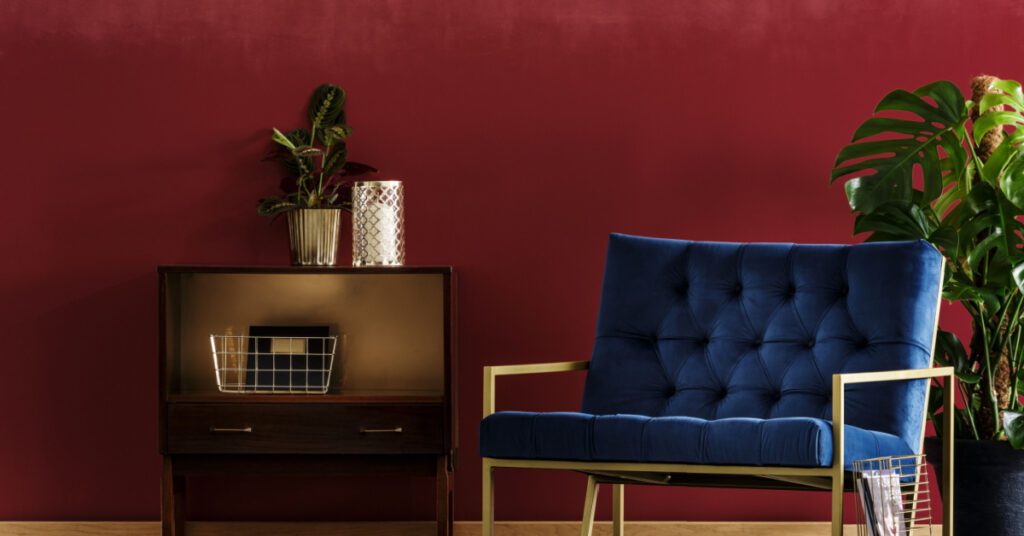 Classic Black and White
What feels more classic and sophisticated than black and white regarding color combination ideas? Not much, in our opinion!
Pairing these light and dark colors can help draw attention to specific areas. And it can make a small space seem larger, too! Just be careful that you use black sparingly so you don't create a cave or black hole effect.
Try pairing black and white with other bold shades like royal blue or rich alpine green for an opulent and appealing look that isn't overly modern. Pops of gold can also add to this effect.
If you prefer a contemporary look, skip other colors altogether, or add something in the same color family, like gray.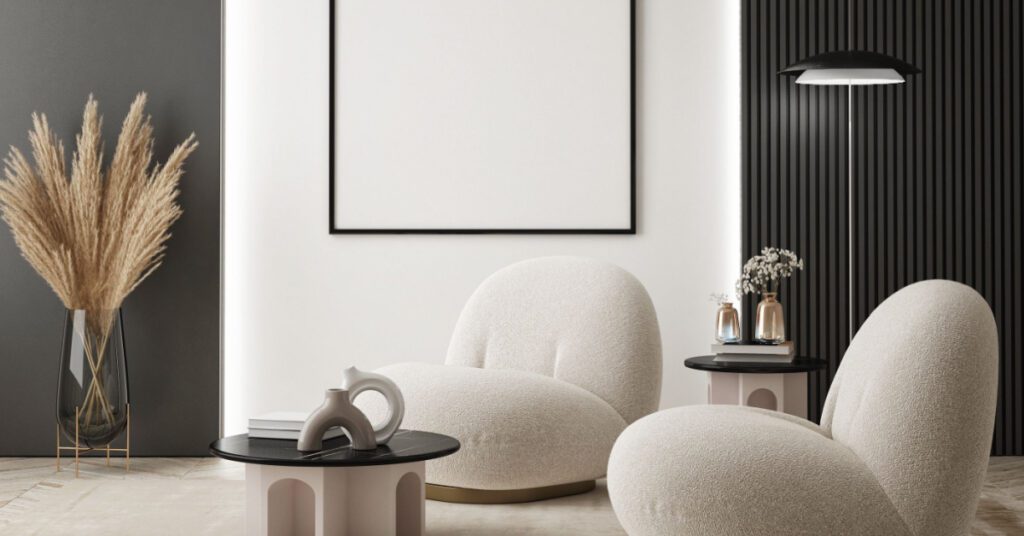 Patterned Walls and Pastels
Who says your walls have to be painted one solid color? If you're open to something creative, consider taking your wall painting project to an entirely new level by using a pattern.
Opt for a look that mimics wallpaper, add a mural, or create something totally different, like a wall-sized chalkboard calendar. The sky is the limit regarding these exciting custom paint concepts!
Just remember that you'll need to pair your patterned walls with something less eye-catching to avoid an area that feels cramped or crowded. Opt for light pastel paint shades in relatively neutral tones to pull it off perfectly.
White on White
Bold and vibrant color shades and schemes are exciting and eye-catching. But, they don't work well for every space – and they certainly aren't everyone's cup of tea.
Consider pairing two shades of white for a clean, contemporary look that doesn't feel overly personal. This look also works well with white and off-white.
Solid white spaces naturally feel larger. And, because they are so neutral, they are unlikely to impact a renter's or buyer's opinion if you try to sell or rent your property later on.
Lastly, all white spaces are easy to customize, and painting over them is a breeze compared to covering up brighter shades.
More Monochromatic Ideas
If you want to create a solid-colored space, why stop at white? There are plenty of colors that work well for this concept.
Consider blue on blue, grey on grey or even green on green. Just be careful to choose shades that aren't super saturated. And, for a lighter, airier space, keep your ceilings white.
Unexpected Combinations Like Pink and Green
Wondering what paint colors go well together in a fun and upbeat space? Try something unexpected, like pink and green!
While this combination might not sound intuitive initially, it works surprisingly well in residential and commercial settings. But you'll have to choose your shades carefully. For example, select two vibrant tones or two pastels rather than combining different color strengths.
Try using a color wheel to find more unexpected color combinations that work well together. This tool can help you pair perfectly contrasting shades for a vibrant look that isn't necessarily overpowering. Other fun examples include mixing blue with yellow and purple with orange.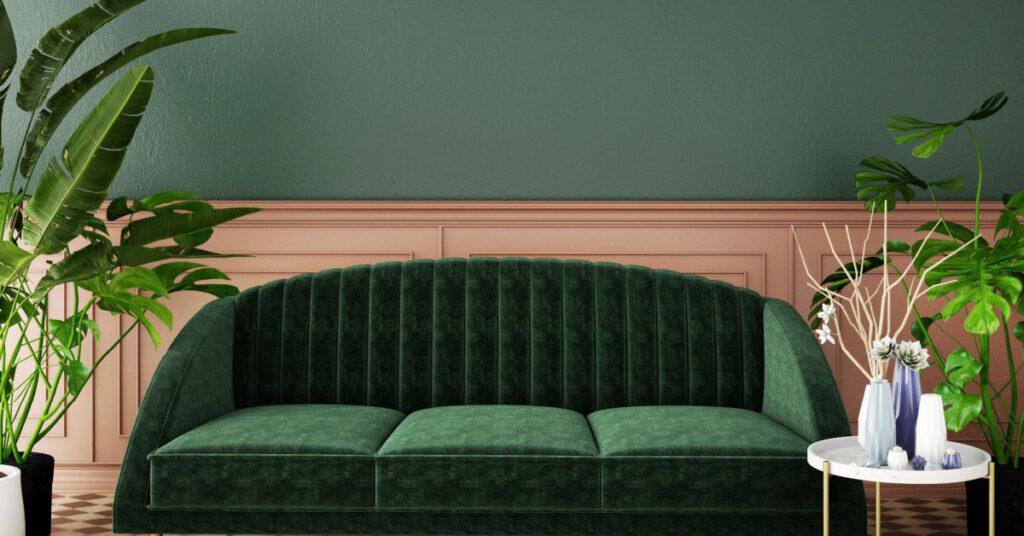 Carolina Blue Painting, Expert Interior and Exterior Painters
With these exciting wall paint color combinations in mind, you're ready to start your next painting project. That means it's time to start working with a highly experienced team, guaranteed to get the job done right and on time.
Contact Carolina Blue Painting or call (862) 432-3349 today. We offer free quotes and are happy to help you pick the perfect paint color combinations to enhance your property's look.
Our team is happy to handle residential and commercial projects for new construction and repaints alike, and no project is too big or too small for us to take on!