Professional commercial painters suggest never to paint when temperatures are very low or high. You're also not supposed to paint when there's high humidity in the air.
Did you not know these things? If so, you likely won't know some smaller factors of painting a building. You can then ruin your do-it-yourself commercial painting project.
You may be better off typing "commercial painters near me" into your favorite search engine. Then you can find expert professional painters. They will paint your business to perfection.
Read on! You'll learn why Carolina Blue Paint NJ is the commercial painting company you need.
Can Handle Several Commercial Buildings
Carolina Blue painters aren't just capable of servicing a variety of commercial buildings. They are also aware of what different commercial building types need. For example, they know they must use odorless paint in hospitals.
In addition, painting complex buildings is not outside their skill levels. They can easily handle the designs of mosques, churches, etc.
Smart and Skilled Painters
Expect only the best artistry from Carolina Blue's professional painters. This painting company has existed for over 18 years. Its leaders should know what separates amateurs from experts.
In addition, this company's painters make sure that their painting industry knowledge stays recent. They know all about the latest products and techniques. This knowledge helps them work flexibly when necessary.
Surface Repair Is Included
A fresh coat of paint can only do so much to beautify a damaged surface. Carolina Blue knows this. So, this company's painting services start with painters filling holes, sanding surfaces, and more.
This repair work doesn't just occur at the beginning. Painters will inspect the surfaces throughout the project. If they find problem areas, they will correct them as soon as possible.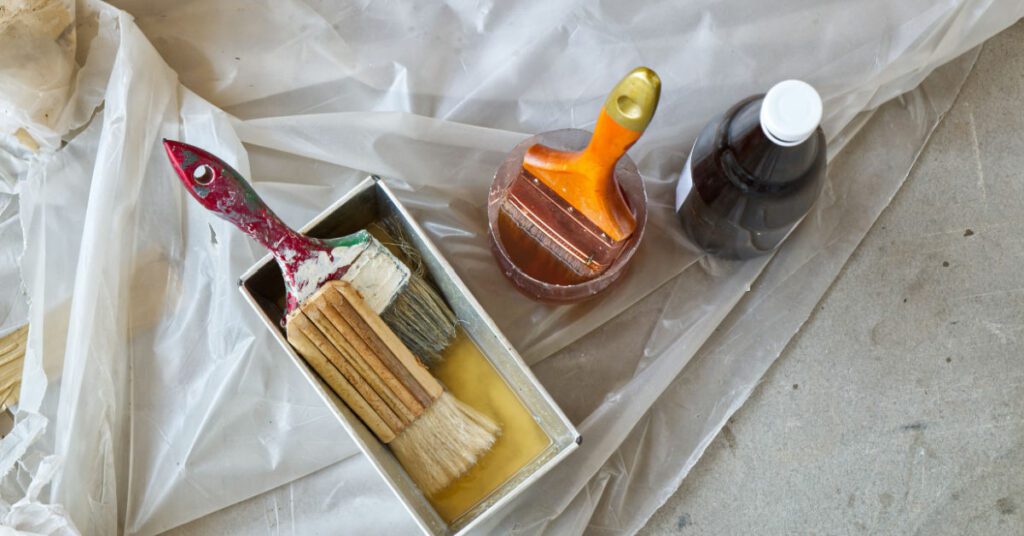 Understands Business Owners' Needs
Carolina Blue painters know what business owners need. Workers will make sure to interrupt business procedures as little as possible. They will do this whether they're working during or after business hours.
In addition, the painters know how important having a clean and beautiful building is to owners. A neat and beautiful exterior will attract customers and raise property values. A neat and beautiful interior will keep workers proud and productive.
Carolina Blue's painting services include a thorough cleanup. This will prevent buildings' interiors and exteriors from looking sloppy.
Instead of Searching "Commercial Painters Near Me," Choose Carolina Blue Painters
Carolina Blue's commercial painters know what commercial buildings need. Also, their impressive skills and knowledge can fulfill those needs.
So don't search for "commercial painters near me." Consider using our services first. We have built our reputation by delivering consistently positive results.
We service the areas beyond our location in Flanders, New Jersey. We offer interior and exterior painting, wood floor finishing, power washing, and deck staining. Request a free quote by filling out the form on this page.