Roxbury, NJ Painting Contractor: Carolina Blue Painting
One out of three homeowners paint their house before selling it, and having attractive paint colors can increase the value of your home by several thousand dollars.
Both interior painting and exterior painting are low-cost ways to make your property more beautiful, whether you intend to sell or whether you plan to stay and enjoy it yourself!
Hiring the right painting contractor can make all the difference in the quality of the work and the final appearance of your property. Keep reading to learn how to hire a great Roxbury, NJ painting contractor, and what kinds of services they can provide.
How To Choose A Roxbury, NJ Painting Contractor
Your options for painting contractors will typically be local. Many rely on word-of-mouth recommendations, but the most reputable services will have a website available that is easy to navigate and one that has a flare and is artistic as well, after all, painting is an art.
When you're considering painting contractors in Roxbury, it's important to ask them questions to get an idea of how they will go about painting the interior or exterior of your home or commercial property. The goal is to find a contractor who will apply artistry and attention to detail while completing the painting project.
The following questions will help you learn what you need to know about the contractor:
Is the cost of paint included in the estimate?
What type of paint do they use and how many coats will they apply?
How will they cover your furniture, floors, and trim to protect it?
How long will it take?
Should the occupants of the building be elsewhere while the project is being done?
Whether you are looking for a residential or commercial painting service, it's a good idea to ask about previous projects. At Carolina Blue Painting we have a long list of 100% satisfied customers who we will be happy to share with you.
The contractor will give you an estimate, which is often based on a formula involving the total square footage of the area to be painted. It may also include calculations of preparation time, as well as the costs of primer and paint.
Interior Painting Services
A good residential painting service will not only paint the interior of your home but will also handle preparations and clean-up.
Preparations will include covering areas that aren't meant to be painted, such as floors, windows, kitchen counters, and cabinets. They will remove outlet covers, light switch covers, and any other items mounted on the walls to make sure the coat of paint extends underneath.
A highly skilled contractor will also repair minor drywall issues, spackle holes, and sand down any rough areas. They will do touch-ups and clean-up drips as they go, as this makes for a neater and more professional finish.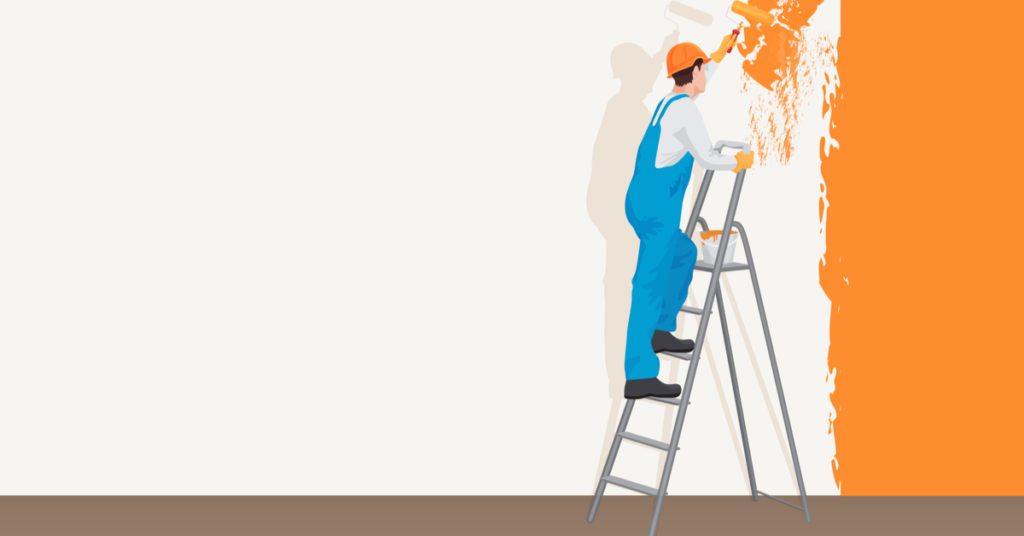 Exterior Painting Services
Painting the exterior of your residence, commercial building, decks, fences and other areas is an easy and affordable way to improve its curb appeal.
Services include removing dirt and old paint, doing repairs, and preparing an oil-based primer.
When you're having a contractor paint the exterior, it's important for the surface to be clean before paint or stain is applied. Power washing is the most common solution for this, as it's a highly effective way of ensuring a clean surface before putting on a new coat of paint or stain.
Local Roxbury New Jersey Painting Services
Hiring a Roxbury, NJ painting contractor helps you save time and beautify your property. Carolina Blue Painting is a service that covers both interior painting and exterior painting.
Get in touch with Carolina Blue Painting to learn more about the full range of painting services and request a free quote.