Paint vs. Stain
In this blog post, we will look at paint vs. stain and their pros and cons for your decking or wood siding. Whichever option you choose, using the best quality products is always recommended.
So, is paint or stain better for exterior wood? Let's take a look.
Painting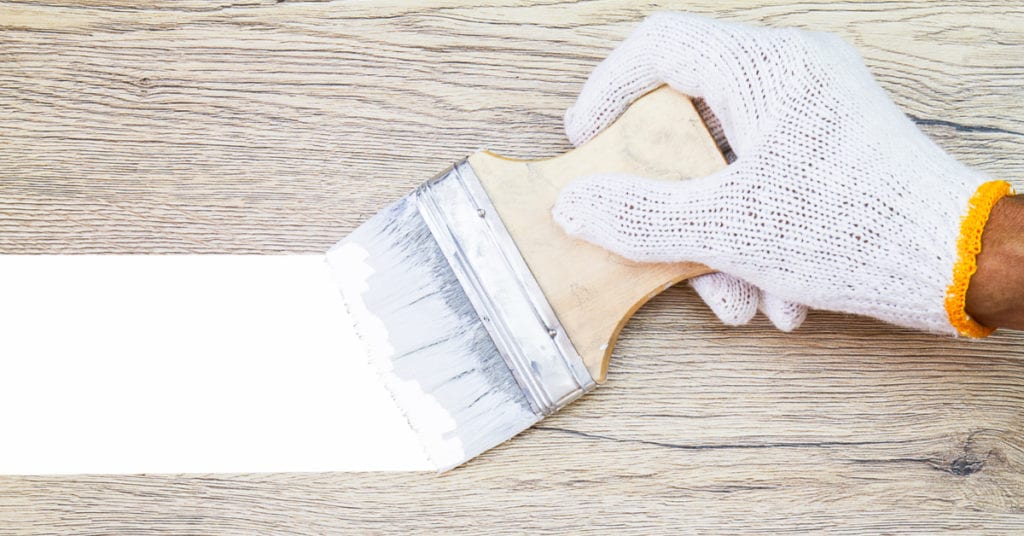 Paint works great on every property, whether indoors or outdoors. Here are the pros and cons of using paint on exterior wood.
Pros
Paint comes in a wide variety of colors, meaning you'll be able to choose the most suitable color for your exterior wood. Combing your exterior features in similar colors creates a striking and impressive finish.
Paint also masks your exterior woods flaws better than staining. It's easy to maintain, with good-quality paint lasting for around 10 years.
Cons
Exterior wood can be an attractive asset for your home; painting can hide this natural beauty somewhat. Painting is generally more expensive than stain, especially when adding in wood preservative and a primer.
While it's easier to paint over a stain job, the reverse is not so straightforward. Staining over a painted finish is more difficult and time-consuming, therefore painting is generally a permanent decision.
Staining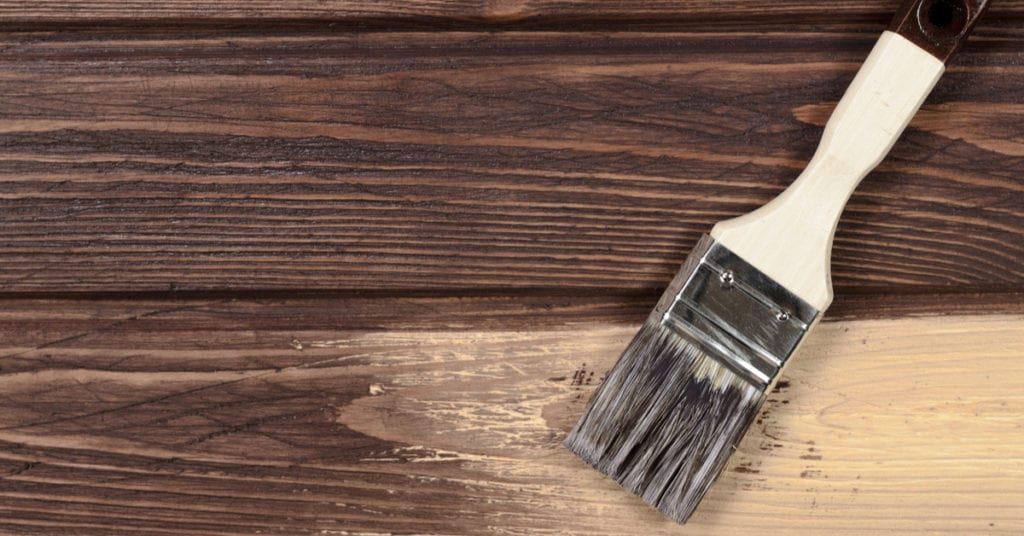 Staining keeps the natural beauty of the wood while protecting it from the elements. Here are the pros and cons of using stain on exterior wood.
Pros
With staining, you can choose the level of opacity meaning it's up to you how much of the natural wood shows through. A good-quality stain also protects your wood from moisture and rot.
Stain is not as slippery as paint, which makes it a smart option for decking if safety is a concern for you. Stain is also a cheaper option than paint.
Cons
While cheaper, the reality is that stain does not last as long. Exterior wood needs to be stained every few years, which is a clear downside against painting.
Stain does not hide the flaws in your exterior wood as well as paint, which is important to keep in mind if your deck is old and weathered. Additionally, not every type of wood is completely suitable to stain, for example, tropical hardwoods.
Paint Vs. Stain: The Decision Is Yours
We hope this blog post has informed you of the pros and cons of both painting and staining. When it comes to paint vs. stain, whichever option you choose, the reality is that both are excellent and aesthetic options for exterior woods.
For the best quality paints and stains in the US, choose Carolina Blue Painting. We use only the best high-quality materials that will ensure your wood exterior looks great. Get in touch with us today.