Interior House Painting Contractors: Enhancing Your Home with Professional Painting Services
When it comes to transforming the look and feel of your home, few things can make as big of an impact as a fresh coat of paint. Whether you're looking to update a single room or revitalize your entire home, finding reliable and skilled interior house painting contractors near you is essential.
At Carolina Blue Painting, we understand the importance of quality workmanship, attention to detail, and customer satisfaction, so we offer a comprehensive range of interior painting services for any room or surface in your house.
Here we touch on a few of the rooms our interior house painting contractors are ready to begin.

Bathrooms
Bathrooms, often considered one of the most personal spaces in a home, can benefit greatly from a professional paint job. At Carolina Blue Painting, our expert contractors know how to choose the right type of paint that can withstand the high humidity levels and regular cleaning associated with bathroom environments.
With a wide variety of color options, we can help you create a serene and spa-like atmosphere or add a pop of vibrant color to make a bold statement.

Kitchens
The kitchen is known as the heart of the home, as nowadays, it seems to be where everyone hangs out. So, as family members and guests spend much time here, why not make it the best it can be?
Our skilled interior house painting contractors in NJ can work with you to select the perfect paint color that complements your cabinetry, countertops, and kitchen design. Whether you want a modern, sleek look or a warm and inviting ambiance, our team will bring your kitchen to life. Let's get cooking!

Dining Rooms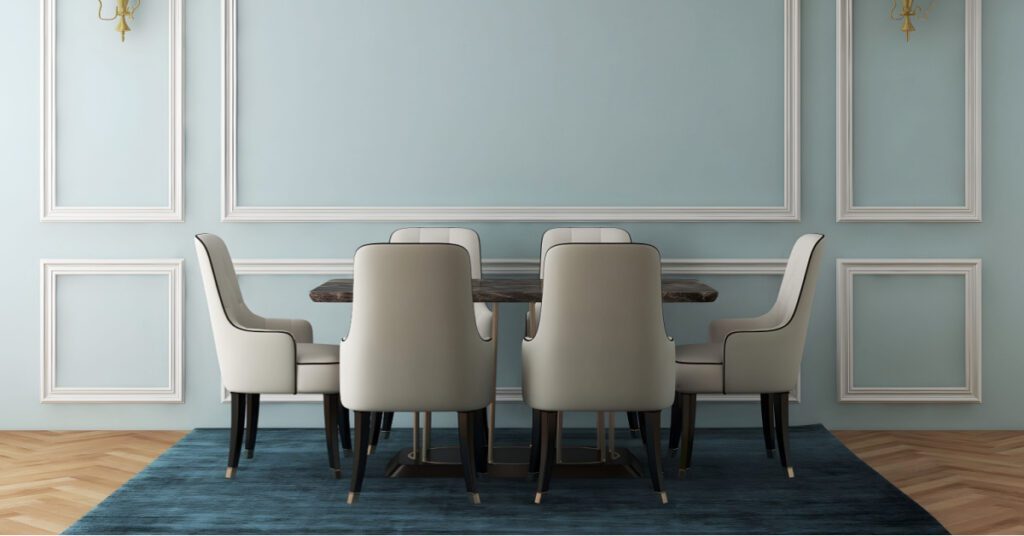 Dining rooms are where memories are made, and the right paint color can set the tone for a memorable dining experience. Whether you prefer a formal, elegant look or a more casual and inviting atmosphere, our interior house we can help you choose the perfect shade that complements your dining furniture and creates the desired ambiance for entertaining guests.

Living Rooms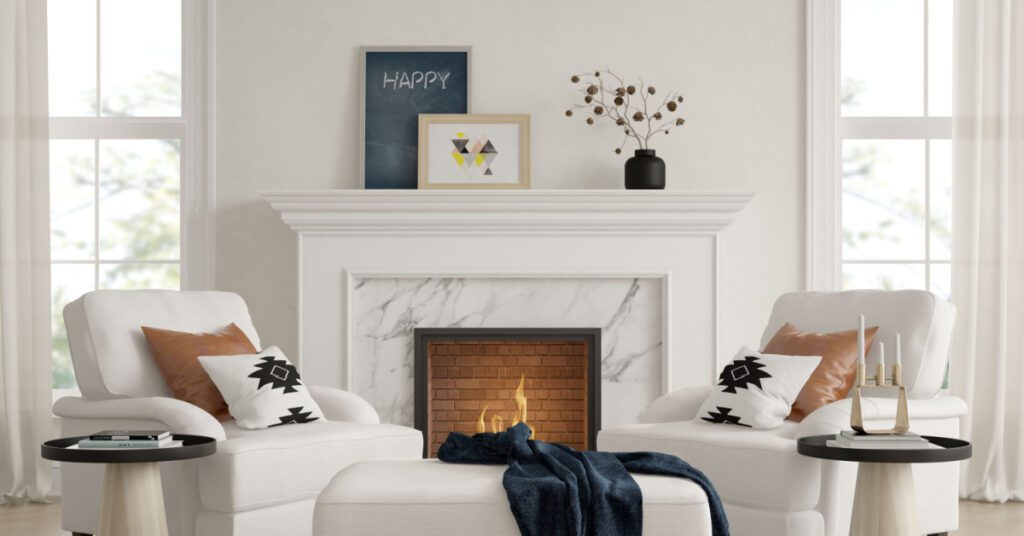 The living room is often the central gathering space in a home, making it important to create a warm and inviting environment. Choosing the perfect paint color in your living room is essential to complement your furniture, decor, and personal style. Whether you prefer a neutral palette or a bold accent wall, we will make your living room a place of comfort and beauty.

Game Rooms
Game rooms and pantries are spaces where you can let your creativity shine. Whether you want to create a playful and energetic atmosphere in your game room or organize your pantry with a fresh and clean look, our interior house painting contractors can help you achieve the desired effect.

Hallways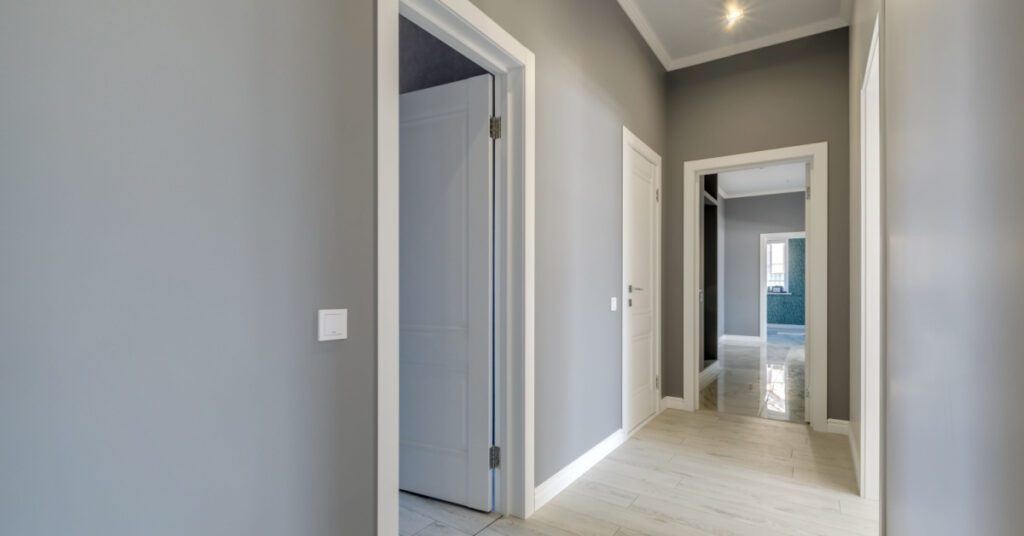 Hallways are often overlooked when it comes to home renovations, but they play a crucial role in the overall aesthetic of your home. Choosing paint colors that create a seamless flow throughout your home while adding depth and character to your hallways is vital.

Bedrooms
Bedrooms should be a personal sanctuary, reflecting your unique style and personality. At Carolina Blue Painting, our skilled painters can work with you to select the perfect color scheme that promotes relaxation and tranquility, helping you create the ideal retreat for a good night's sleep.
In addition, to promoting tranquility for adults, how about doing something unique, fun and interesting in the kid's bedrooms?

Garages
Garages and garage floors can benefit from a fresh coat of paint to protect them from wear and tear while enhancing their appearance. We only use high-quality paint and professional techniques to ensure a durable, long-lasting finish.
Think about coming home after a long day at work and driving into a clean and organized garage. After all, it may be the first thing you see when you get home, so why not start coming home feeling refreshed?

Basements
Basements are versatile spaces that can be transformed into a cozy family room, a home office, a gym or a fantastic entertainment center. When painting a basement, choosing colors and finishes that maximize the available light and create an open and welcoming atmosphere is crucial.

Drywall
In addition to painting walls, our contractors are skilled in working with drywall, ensuring a smooth and flawless finish. Whether you need minor repairs or a complete drywall installation, we have the expertise to handle the job with precision and care.

Contact industry Leading Interior House Painting Contractors
When you choose Carolina Blue Painting in Flanders, New Jersey, for your interior house painting services, you can expect professionalism, attention to detail, and a commitment to customer satisfaction. Our experienced contractors use top-quality materials, industry-leading techniques, and a meticulous approach to ensure a flawless finish that exceeds your expectations.
So, if you're looking for interior house painting contractors near you, look no further. Contact us today to discuss your painting project and let our skilled professionals help you transform your home into a space that reflects your unique style and personality.